Our Deer Valley Blog
Deer Valley is a treasure in the mountains of Utah and is to most, its own destination within the more well-known Park City, UT. As a family-owned business, run by real locals that work & play right here, year-round, we love to share our gorgeous hometown with guests and visitors alike. Learn more about the appeal of this great area of Park City as we share new content in our Deer Valley Blog, targeting local insights, area events and fun-to-know facts.
Recent Blog Posts
Blog Categories
Deer Valley & Park City Vacation Rentals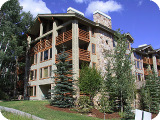 Silver Lake Accommodations invites you to explore the excellent selection of our fantastic Deer Valley vacation rentals. These are perfect year-round rentals for you and your family with great amenities and easy access to all the Deer Valley activities, the mountain, restaurants, shops, & all the other things to do in Park City with kids and families. We have great local knowledge to help you map out your adventure and will make sure you have a wonderful and fantastic stay! Book online or call us for help today!
Reserve Your Mont Cervin Rental