Deer Valley Transportation: Info & Tips

Getting to Deer Valley
Most guests travel to Park City and Deer Valley from Salt Lake City. Getting to Deer Valley by plane means you will most likely fly into Salt Lake City International Airport and drive the 38 additional miles. The route is pretty simple as you take I-80 and follow it until exit 145 toward Kimball Junction. Turning right onto UT-224 South, head down this road for 6.7 miles to end up in downtown Park City Utah. Just an additional 3 miles from downtown Park City is Deer Valley Resort the awe-inspiring, less-crowded, luxury family-friendly mountain destination.
Winter transportation to Deer Valley can pose some difficulties as weather through the mountains varies greatly, and year-round some guests may prefer not to drive themselves. No worries, as Park City & Deer Valley, offer a wide variety of reliable transportation options to help you and yours arrive safely & comfortably.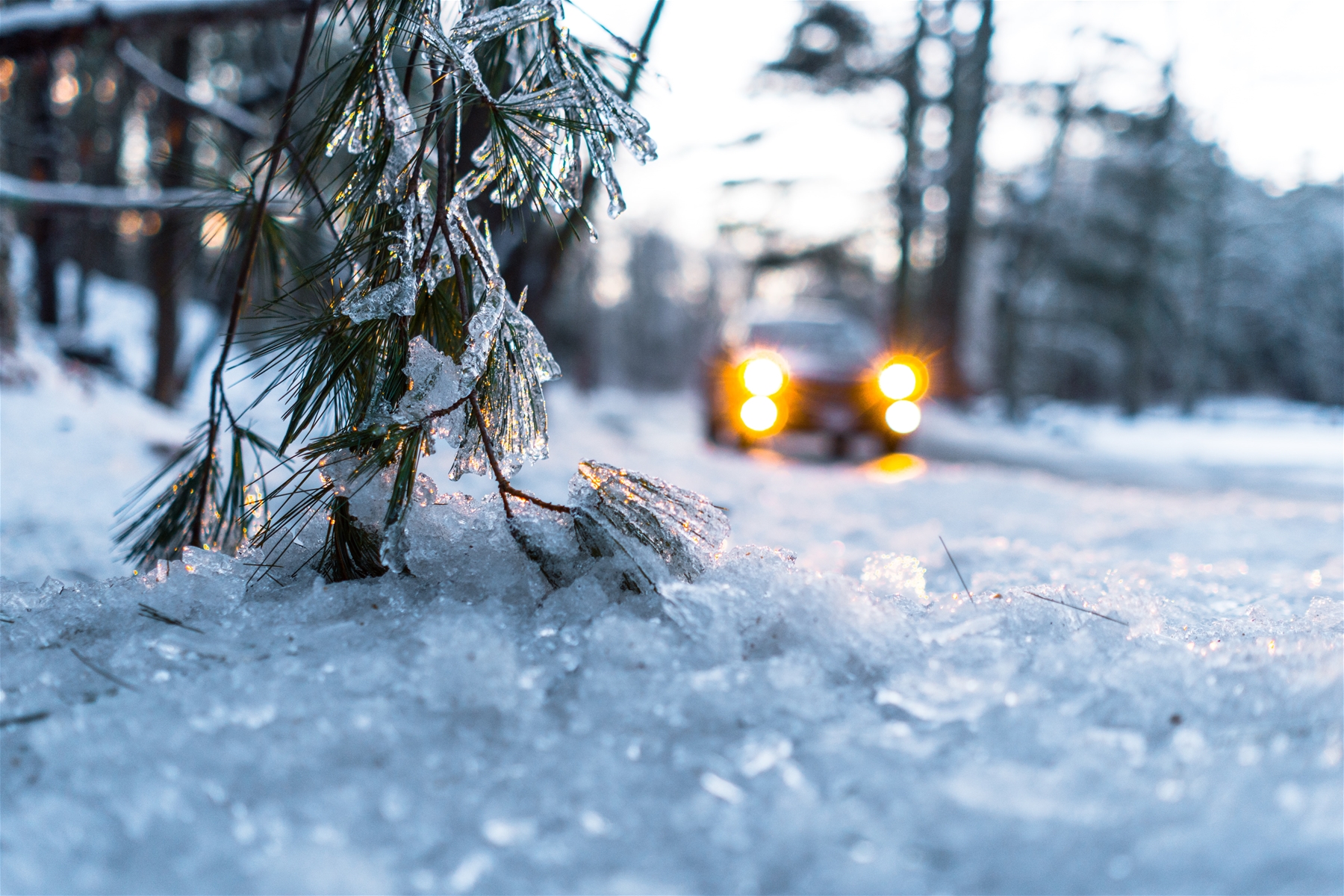 Transportation Around Deer Valley & Park City
Once you arrive in the area, getting between Deer Valley & Park City is easy. There are several FREE bus & shuttle services operating in and around both Deer Valley and Park City. Or there are private transportation options also available.
Park City Transit Bus Transportation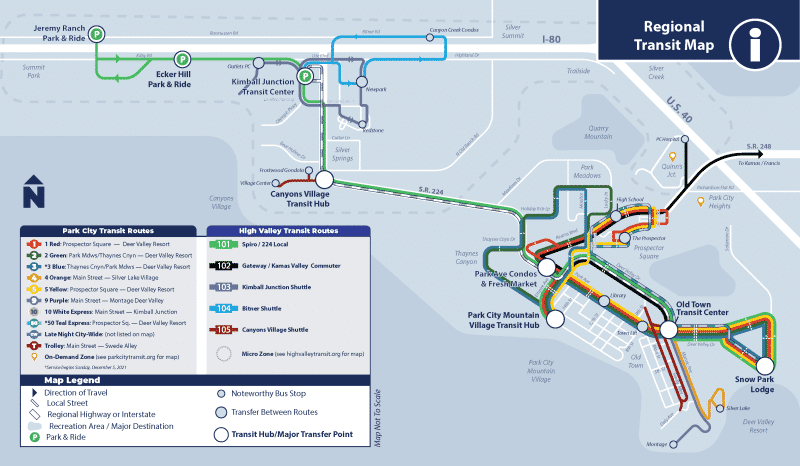 If you want to save a few bucks and leave the hassle of driving to someone else, we recommend hopping on the FREE bus system! There are six different Park City Transit routes currently in the Deer Valley & Park City areas. The first one, the Number 1 route or Red Line, goes through most areas of Park City and to the Deer Valley Resort. The Green or number 2 line goes through Park Meadows, Thaynes, and Deer Valley Resort. The 5 or Yellow bus route goes through the areas of Prospector Square and Deer Valley Resort. If you are staying with us at the Mount Cervin Condos, you will want to take the Purple or number 9 routes, as this is the closest route to your accommodations. Number 9 takes you up the mountain further to Empire Canyon Lodge or down into downtown Park City where you can transfer over to another line and go almost anywhere in town. If needing to get out to or from Kimball Junction, take the number 10 or the Gray route. This route is used if you are taking advantage of the PC-SLC Connect. If you want to give your legs and feet a rest while doing some shopping and adventuring around Park City's main drag, then hop on the Park City Trolly another free local transportation option.
High Valley Transit Routes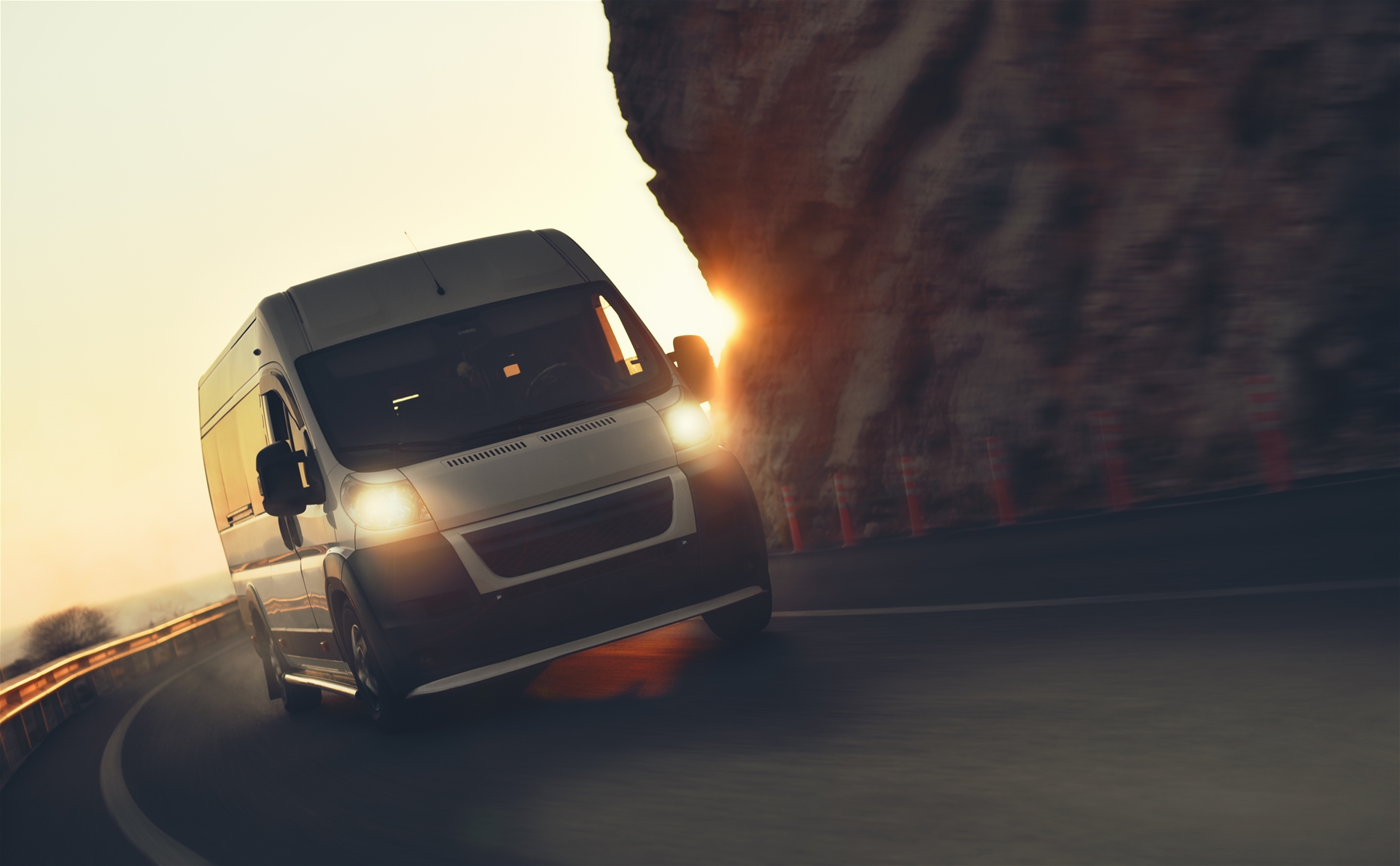 Just like the Park City Transit Routes, the High Valley Transit Routes are fare-free transit. These routes service the Wasatch Back through various lines, including transit service serving Kimball Junction and the surrounding areas. The light green or 101 route is a high-frequency route between Jeremy Ranch & Deer Valley, the 102 or Black line is a commuter route between Francis, Kamas, and Old Town Transit Center, and the Light Blue or 103 line is a shuttle within Kimball Junction. The Light Purple, or 104, is a shuttle that serves the Bitner neighborhood, and the 105, or Red line, is a shuttle serving Canyons Village.
To further assist you, there is a great live bus tracker that shows where each Park City Transit bus is in real-time for each of their lines, along with a map showing all Park City Transit & High Valley Transit Routes. Rember Park City Transit Routes and the High Valley Transit Routes are FARE-FREE, meaning no payment is required to board. Though if you plan on using the PC-SLC Connect to come in from or leave to Salt Lake City, it does have a fare.
Real-Time Bus Tracking
Regional Transit Map
Park City Transit On-Demand
You can request a ride from the Park City Transit On-Demand program by dialing (435) 640-7819. Once your request is received, a Park City Transit vehicle will arrive no more the 15 minutes after the specified pick-up time. You must be in one of the four "Zones" (Hospital and People's Health Clinic, National Ability Center and Ice Arena, Park City Heights, and Homestake Parking Lot) and passengers may only be picked up and dropped off at stops within the SAME ZONE, except for stops within the Quinn's Junction area.
Zone Map
Other Transportation Options
If a bus is not your thing, or it may not even be feasible for every person or group visiting the area, don't worry, as there are plenty more options. If you are looking for a little more privacy or direct routes, we recommend a Lyft, Uber, Taxi, or Towncar. Let someone else handle the road conditions, driving, and directions from the front of your accommodation to the best restaurant or bar of your choice.
Deer Valley Parking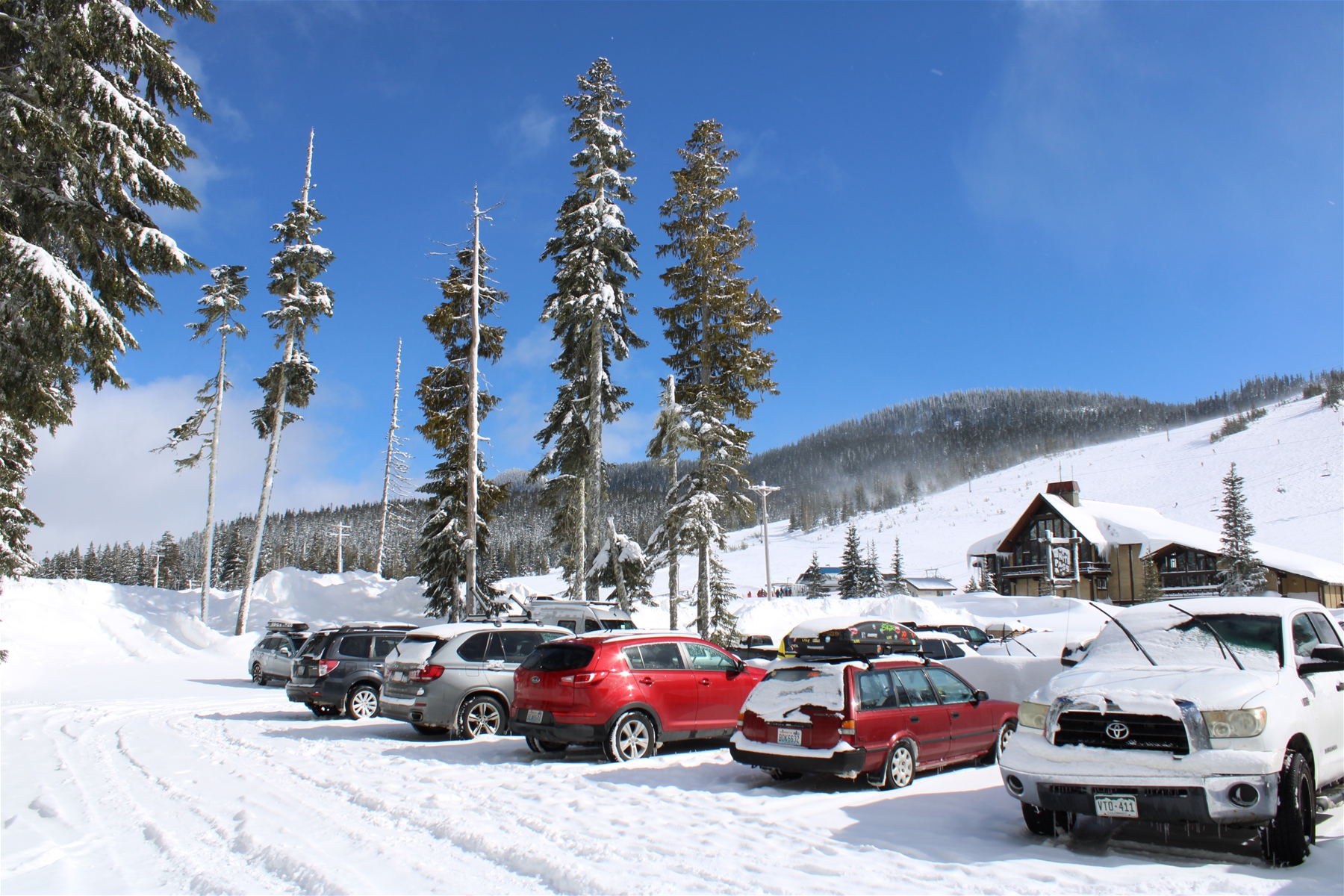 You will need parking if you have your vehicle or have rented one for your visit. Deer Valley has abundant parking, but it can fill up fast and typically does during peak periods and holidays. The best local tip we can give in the area is to arrive early. Specifically, before 9 a.m., as this is when the lifts open. If you can, we also recommend carpooling/riding with a friend, vehicles with three or more skiers will be able to park in Lot 2 at Snow Park during holidays and on weekends. There are five parking lots at Snow Park, so getting a spot in a closer lot can pay off when returning to your vehicle after a long day of using all your muscles. If you end up in one of the further out lots, a shuttle works its way around the lots every few minutes, so it's not too bad either.
From A Local: Transportation Tips & Tricks
As a longtime family of locals, these are our tips and tricks related to Deer Valley transportation. Most importantly, if you have questions, please feel free to call us ahead of booking your Deer Valley stay, we are always happy to help you with trip planning details, especially related to current transportation information.
Mont Cervin Condos provides complimentary underground parking for all guests.
Staying mid-mountain at Deer Valley provides easy access to all of Deer Valley via walking & complimentary shuttles and avoids most transportation hassles.
You can schedule a complimentary Deer Valley shuttle service using Silver Lake Accommodations when you stay at Mont Cervin during the winter. There are a wide variety of additional & convenient concierge services also available.
Use the Deer Valley App to stay in the know about nearly everything Deer Valley offers. Get alerts, check lift and trail info, local weather, mountain conditions, area maps, and local business info. It makes planning & transportation easy.
Book a Stay in Deer Valley