About Deer Valley Resort

Deer Valley Resort is based on the foundation of first-class service. From ski valets to exceptional on-mountain dining, Deer Valley provides guests with an unparalleled ski experience.
With terrain to suit all levels of skier ability, there is something for everyone!
The resort limits daily lift ticket sales to 7,500. With more than half of the lifts being high-speed, this provides one of the highest uphill capacities in the U.S and makes Deer Valley one of the best ski resorts in Utah, at least that's our biased opinion!
Deer Valley Resort Stats:
2,026 Acres
6 Mountains
21 Chairlifts
101 Ski Runs
27% Beginner | 31% Intermediate
10% Advanced | 32% Expert
2.8 Miles - Longest Run
300" Average Snowfall
---
2020-2021 Ski Season Dates: December 5, 2020, to April 11, 2021
Deer Valley Resort Winter 2020-21 Information (from Deer Valley Resort owner Alterra Mountain Company):
The health and well-being of Alterra Mountain Company guests, employees, and local communities has and will always be our company's highest priority. Since last winter's resort closures, our teams have been working to develop operating plans and protocols designed to mitigate the spread of COVID-19. We are intently focused on complying with local, county, and state regulations and offering the best guest experience possible for the 20/21 season. The effectiveness of these plans will rely on your cooperation with our enforcement of face coverings, social distancing and crowd management on and off the mountain.
This effort starts with controlling resort visitation levels to avoid overcrowding. We are prioritizing access for season pass holders and will tightly regulate the number of daily lift tickets that will be available by advance purchase only. To this end, walk-up window sales will be eliminated, and the sale of most undated lift ticket products will be discontinued until further notice. Please visit deervalley.com/covid19 for more information regarding our policies.
The pandemic has disrupted our lives in so many unpredictable ways. Medical professionals and scientists tell us that this constantly changing dynamic will likely continue until effective vaccines and therapeutics are developed and become available to the general public. Alterra Mountain Company and our destinations are committed to staying on top of the inevitable changes to come as best practices and health regulations throughout the two countries, six states, three Canadian provinces and 15 mountain communities in which we operate rapidly evolve. Our teams will communicate these changes to you as soon as possible so we can all adjust and plan accordingly.
Like you, I'm excited to get back to winter and the skiing and riding to come. These unprecedented times will continue to challenge us and will require tolerance and effort by all of us to help keep each other healthy and our destinations open for your enjoyment.
I look forward to seeing you on the mountain. Rusty
Rusty Gregory
Chief Executive Officer
Alterra Mountain Company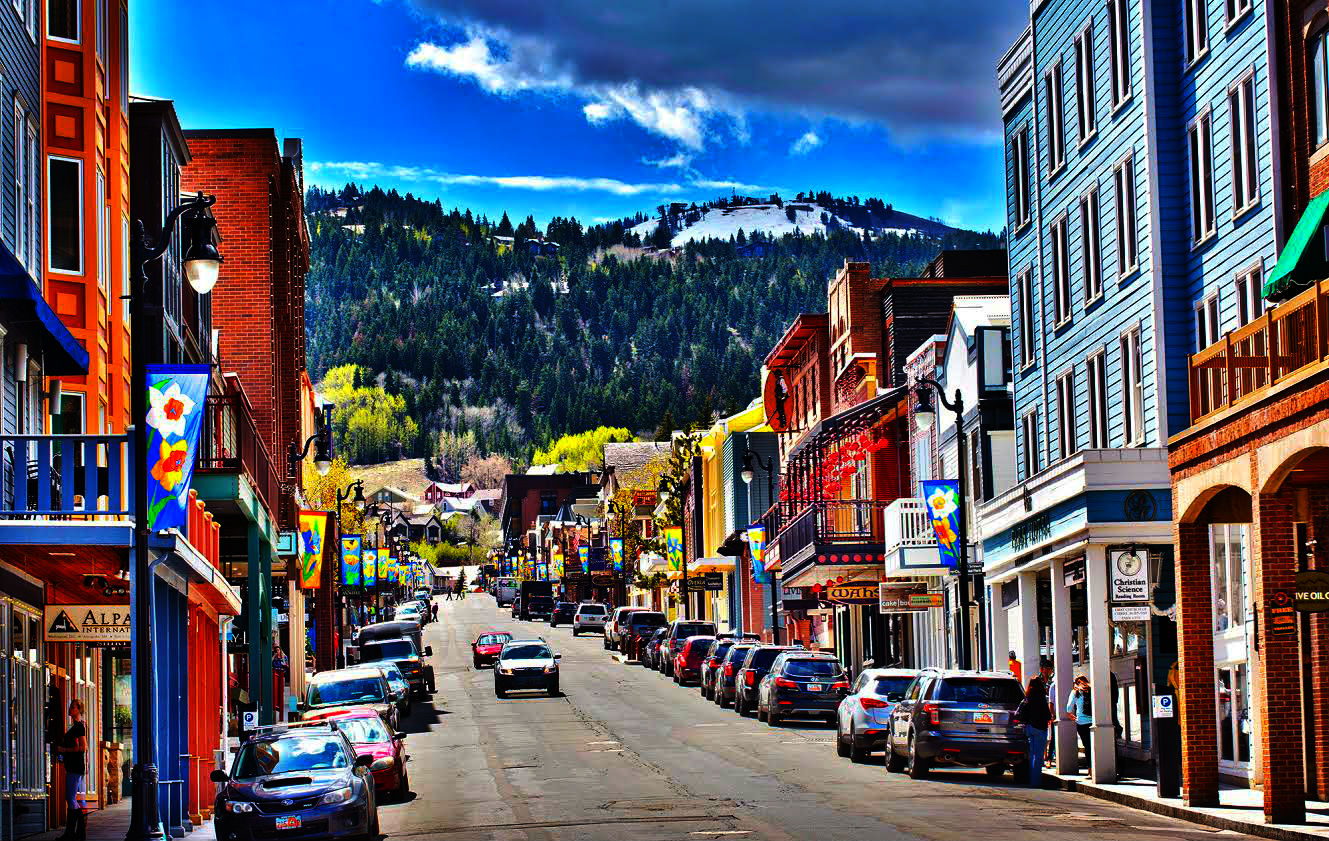 Blue skies, warm daytime temperatures and cool evenings make summertime in Deer Valley unbeatable! During the summer, Deer Valley Resort provides lift-served mountain biking, golf, hiking and scenic chairlift rides, Summer Adventure Camp for children and music-filled evenings at the Snow Park Outdoor Amphitheater.
Browse things to do in Deer Valley during the summer to plan your next adventure!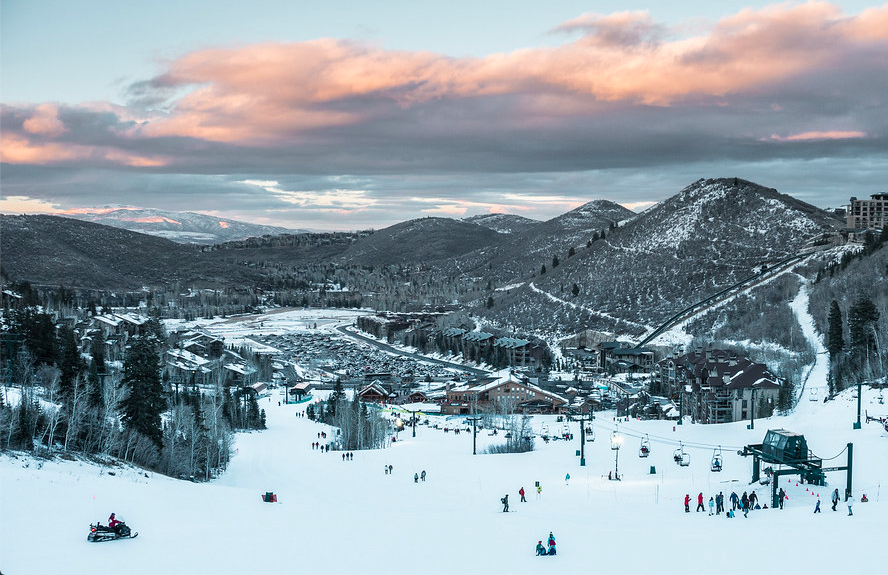 The magic of the Deer Valley-Park City area really shows went winter rolls in. Covered in snow area resorts wake up to start catering to guests searching for knee-deep powder and an all around good time on the slopes.
Located in Park City, Utah, Deer Valley is approximately 36 highway miles from the Salt Lake International Airport. The average ski season snowfall is 300 inches. The base altitude of Deer Valley is 6,570 feet. The altitude in the mid-mountain area is 8,100 feet. The altitude at the Empire summit is 9,570 feet.
From world-class skiing to dog sled tours to horse-drawn sleigh rides, Deer Valley Resort has endless winter activities for the entire family to enjoy!
In addition to on-mountain activities, Deer Valley Resort realizes that dining is an integral part of any vacation. You will find many fine dining options offering award-winning cuisine throughout the village and in nearby Park City.
Deer Valley FAQs
What is the elevation in Deer Valley?
Depending on what part of the mountain you are one the elevation varies at Deer Valley nearly 2,000 feet from base to summit.
Base Elevation: 6,570 ft
Mid Mountain Elevation: 8,100 ft
Summit Elevation: 9,570ft
Where can I rent equipment in Deer Valley?
Whether you are looking for bike or ski rentals in Deer Valley there are tons of options to choose from. The most convenient is booking with Deer Valley Resort. You can do so ahead of time and online for the best pricing and to secure your gear.
Contact our concierge service for detailed information and reservation assistance.
What about Deer Valley lift tickets and ski lessons?
Deer Valley is the ultimate ski experience. Limiting our on hill capacity daily you can rest assured you'll have plenty of space to have a great time on the mountain! Purchasing lift tickets is easier than ever with online options and numerous ticket offices throughout the village you'll be on the slopes in no time.
The same goes for ski lessons for you and the entire family. Reserve your time with trained experts to finesse your form or to better explore the mountain!
---
However, you plan to explore Deer Valley, let Silver Lake be your guide and home base for an excellent adventure! Be sure to browse our Deer Valley rentals or find a Deer Valley event and begin planning your Utah vacation today!