Deer Valley - Park City Condo Rentals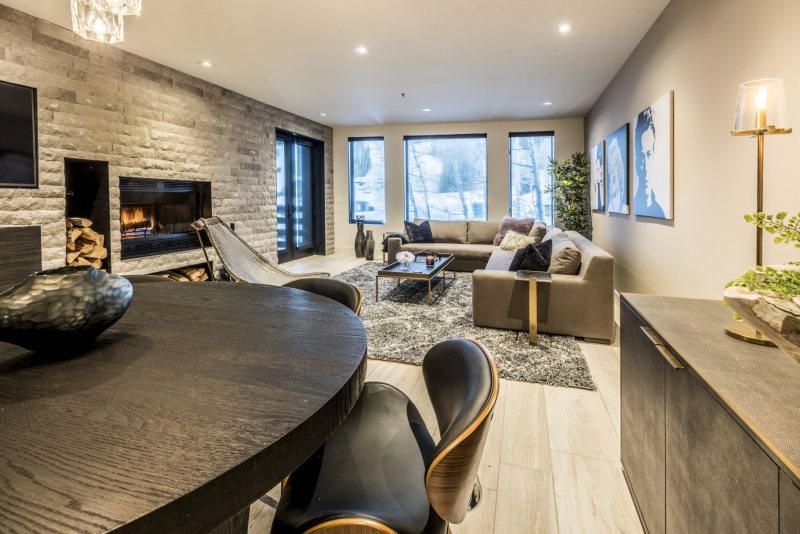 When you're traveling to Utah's ski country you'll realize that Park City and Deer Valley are somewhat synonymous since they are so close to one another. Though each area directly serves different resorts, Park City - Canyons and Deer Valley Resort you can really stay anywhere for easy access to everything!
From on-mountain residences like Mont Cervin in Silver Lake Deer Valley to in town Park City condos there is something for everyone no matter your needs. Traveling with a large or small group, getting away in the summer or winter we've got you covered.
Only 1.5 miles from downtown Park City, Deer Valley Resort is easily accessible via in-town bus and the complimentary Mont Cervin shuttle. No matter your Deer Valley or Park City condo rental needs, book with Mont Cervin in Silver Lake Village at Deer Valley. The ease and access to everything in the area will make it a winning choice!
Book Your Deer Valley - Park City Condo Rental Today!
Search our luxurious selection of Mont Cervin condo rentals in Silver Lake Village below and book your Deer Valley - Park City Utah vacation today! Please contact us with any questions you may have or for assistance booking one of our vacation rentals.
Starting at (USD)
$650.00 Park City, UT
4 Guests
1 Bedrooms
2 Bathrooms
View Rental
Starting at (USD)
$995.00 Park City, UT
8 Guests
3 Bedrooms
3.5 Bathrooms
View Rental
Starting at (USD)
$1,195.00 Park City, UT
8 Guests
3 Bedrooms
3.5 Bathrooms
View Rental
Starting at (USD)
$995.00 Park City, UT
8 Guests
3 Bedrooms
3.5 Bathrooms
View Rental
Starting at (USD)
$995.00 Park City, UT
8 Guests
3 Bedrooms
3.5 Bathrooms
View Rental
Starting at (USD)
$1,050.00 Park City, UT
4 Guests
2 Bedrooms
3 Bathrooms
View Rental
Starting at (USD)
$850.00 Park City, UT
4 Guests
2 Bedrooms
2.5 Bathrooms
View Rental
Starting at (USD)
$850.00 Park City, UT
5 Guests
2 Bedrooms
2.5 Bathrooms
View Rental
Starting at (USD)
$850.00 Park City, UT
5 Guests
2 Bedrooms
2.5 Bathrooms
View Rental
Starting at (USD)
$895.00 Park City, UT
6 Guests
2 Bedrooms
3.5 Bathrooms
View Rental
Starting at (USD)
$895.00 Park City, UT
6 Guests
2 Bedrooms
3.5 Bathrooms
View Rental
Starting at (USD)
$895.00 Park City, UT
6 Guests
2 Bedrooms
3.5 Bathrooms
View Rental