Featured Property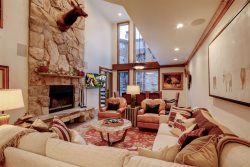 Ski-In/Ski-Out 3-Bedroom With Hot Tub and Fireplace
Guest Reviews
Dear Ron : I cannot tell you how much my family enjoyed our recent stay at Mt. Cervin. We have been coming here for over 12 years and w...
Adjusting to "real life" has been difficult since enjoying the luxury of Deer Valley, particularly Mont Cervin! Our vacation was perfe...
Dear Ron and staff at Mont Cervin, I wanted to thank you all for our fantastic stay at the ski-in-ski-out condo. It was amazing. The s...
View More Reviews

Available Properties
Loading Available Properties